How Psychologically Safe Is Your Organisation?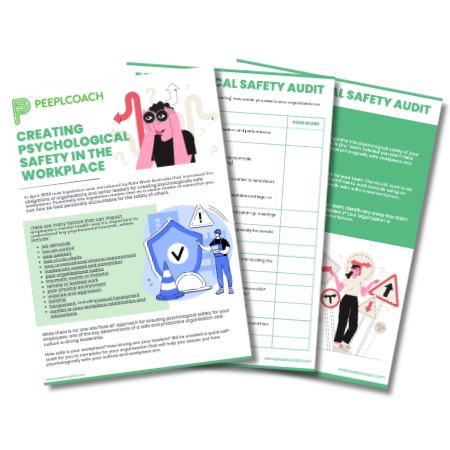 Creating Psychological Saftey In The Workplace
New legislation introduced by Safe Work Australia has increased the obligations of organisations and senior leaders for creating psychologically safe workplaces.
The first step is to find out just what you're doing right and where your areas of vulnerability are!
Take our psychological safety audit to find out just how psychologically safe your workplace is.

Enter your email in the form below or share this with your HR, Wellbeing and Legals teams.